Business


A leading accounts receivable management company specializing in the healthcare industry.



Transaction


LaSalle identified revenue cycle management as a compelling outsourced business service niche and found its first acquisition, Collection Associates of Greensburg, Indiana, through a business broker. We acquired Collection Associates in May 2007 from its founder and partnered with its CEO, Mark Schabel, to lead the Company after the sale.



Opportunity


As healthcare organizations continue to outsource non-core business functions and seek ways to reduce costs, we saw an opportunity to execute a buy-and-build strategy in the fragmented healthcare revenue cycle management industry. Collection Associates was an ideal platform to execute our plan due to its high-touch customer service, long-standing customer relationships, recurring revenue and scalable business model.



Growth Strategy


We leveraged our industry knowledge and proprietary sourcing capabilities to execute a buy-and-build strategy with RMP. We closed the first add-on acquisition in December 2007 and completed four other acquisitions over the next five years. We successfully integrated the businesses onto one technology platform, improved employee training and collections processes and instituted cross-selling initiatives to grow the customer base organically.

Under Mark Schabel's leadership and with the addition of COO Steve Gayheart in 2009, the Company grew from a small local company with one office and 41 employees to be the largest healthcare collections business in the Midwest, with over 260 employees in five offices across seven states. With each acquisition, the Company increased its geographic footprint, expanded its service offering and upgraded its technology and systems.

After successfully implementing our plan and transforming the business, we sold RMP to a larger private equity firm in June 2012, achieving a highly successful outcome for our investors.
Deal Snapshot


Buy and build growth strategy in a fragmented market

Partnered with management to scale business, integrate acquisitions and expand service offerings

Sales and EBITDA increased 5x over investment period

Acquired May 2007, Exited June 2012

www.receivemorermp.com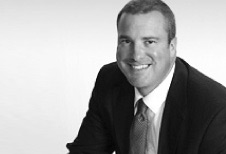 "LaSalle Capital was an ideal partner for our business. They were able to provide the capital, experience and strategy to help us reach our growth goals."



Mark Schabel
CEO, RMP